Lantern Festival Celebration in Rockville by WQER 96.7FM Community Public Radio
Theo tin WQER 96.7FM Community Public Radio trong quận Montgomery
WHAT: Lantern Festival Celebration in Rockville MD
WHEN: Saturday, February 23rd, 2019 from 11 AM to 2 PM
WHERE: F Scott Fitzgerald Theatre, 603 Edmonston Drive, Rockville, MD 20851
Ticket:
https://www.eventbrite.com/e/lantern-festival-celebration-in-rockville-md-tickets-54994467934?aff=efbeventtix&fbclid=IwAR07oiW1edOz6Nnct9B18G-gWF9tHbpPDTWy6O2TDz3YKc_-3t_hseGyoEw
Celebrated in many Asian countries, the Lantern Festival marks a major celebration on the 15th day of the first month on the lunar calendar. Our Lantern Festival celebration on the 23rd on February 2019 will feature cultural performances, food, interactive lantern craft activities and cultural displays. Kids can take home beautiful lanterns after the celebration. This family and kid-friendly event is organized by the Rockville Sister City Corporation in partnership with WQER-LP 96.7 FM Radio station (WQER.org) and Chinese Culture Institute (CC-I.org).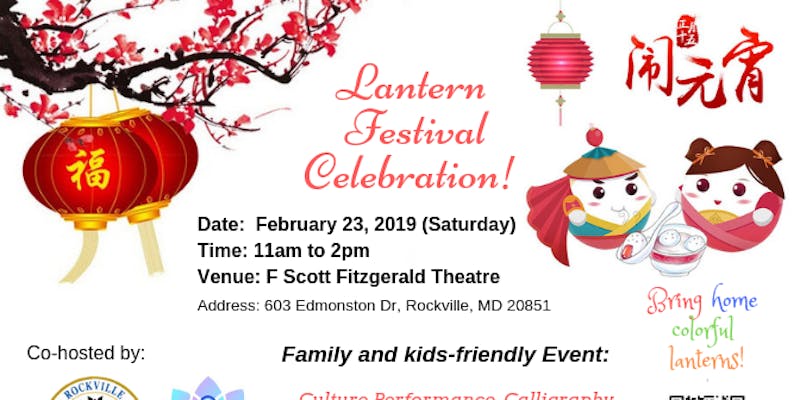 https://www.facebook.com/events/352538258677440/